I am NOT baking neighbor gifts for Christmas this year. I have been attempting this for far too long without success. I have willfilly given up at improving my baking skills and am focusing on something functional and (hopefully) sentimental.
Upon perusing ebay I came across these vintage milk bottle caps.
Aren't they lovely? I popped some magnets on the back and voila!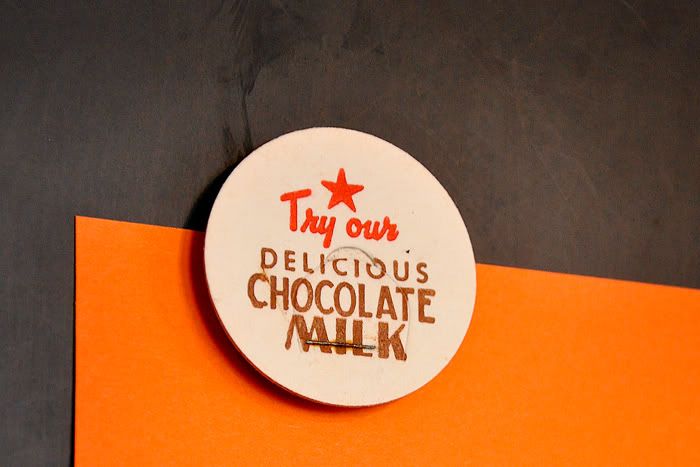 Perfect for a magnet board or the fridge.
Here's a few of my favorites…
Love it. Perhaps we would have less high school drop outs if more dairy farms advertised staying in school on their milk cartons.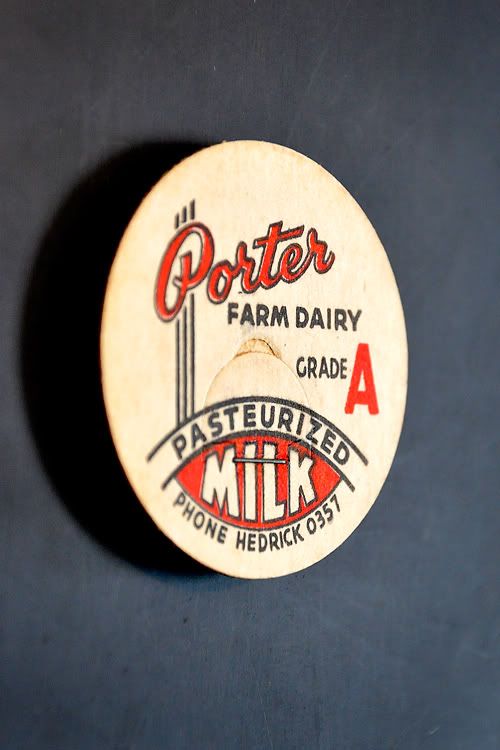 Honestly, would you ever buy milk graded a C+?
Of course not.
And here's a few already put to use on out pantry door:
If you want to find some vintage milk caps on ebay start here. The magnets I bought in packs of twenty at Wal-Mart for about $4. The great part is one side of the magnet was sticky so I didn't even have to worry about glue.
Now I just need to come up with a cute way of packaging these!
Pin It