First: I totally want to be a pageant mom when I grow up. I almost took out another mom today when she cut in line to get her girls hair done. Vindication was mine when her daughter was bawling twenty minutes later as the mother barked at the hair stylist. Pageantry is the coolest!
Second: I am posting pictures straight out of the camera otherwise they will never get here. This is like you coming over and me saying I didn't clean the house today, but normally I would. Yeah, it's totally justification for my laziness.
Thirdly: Let's see if you can guess, out of a sea of spring pastels, which pageant princess is mine…
Dats right baby!
Black zebra print and turquoise all the way.
It's all good, there's a black tulip.
Isn't there?
I dunno.
We decided to forgo the tulip theme and go with AWESOMENESS instead.
Here she is minus the cape. (Which I totally made and is fur lined my friends.)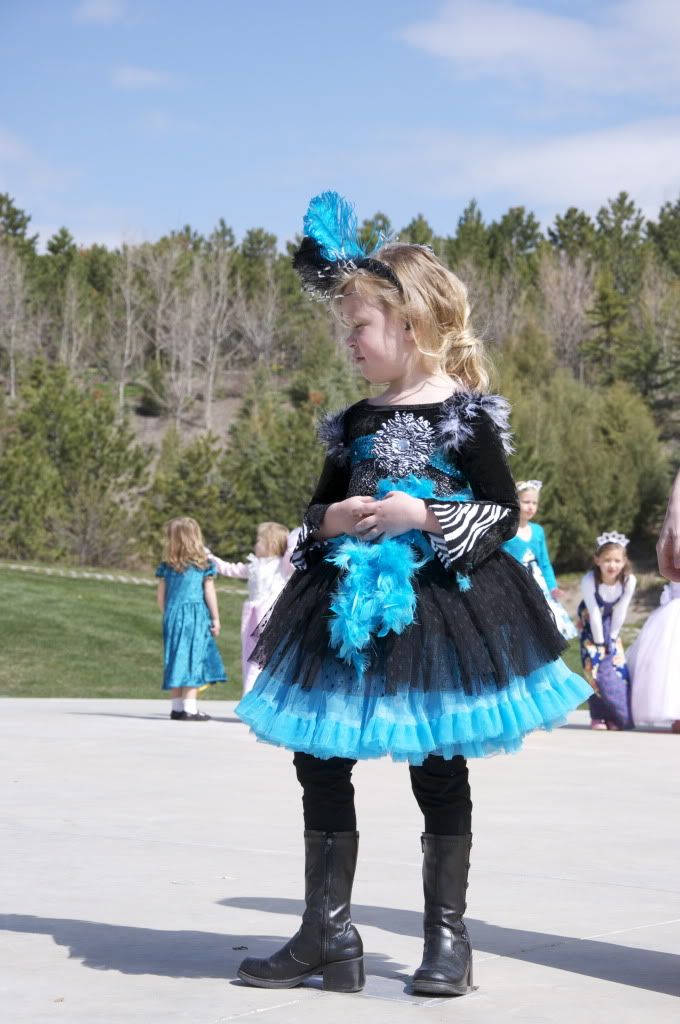 And getting her hair done…
Evey and her cousin. Hot stuff! My sis-in-law totally trumped me with that hairpiece. There are two doves on that headband my friends. Fabulous!
All the girls. Quite the stage, no?
Well girls, what did you think?

The girls had so much fun. I have to be honest, I think my sis-in-law and I had even more fun. We pulled some late nights laughing up a storm and making sure these outfits were covered in glitter and rhinestones. I think we are definitely going to have to make the Tulip Pageant a tradition!