I volunteered to decorate for our ward talent show last night and it was a really fun activity to decorate for. The theme was "A Rainbow of Talent", and with lots of help from friends I pulled of some pretty darn cute decorations. Of course I forgot my camera so Dallan snapped a few photos for me.
The square signs spelled out "talent show" and were lit up with my Costco lights I have previously raved about. Love those lights!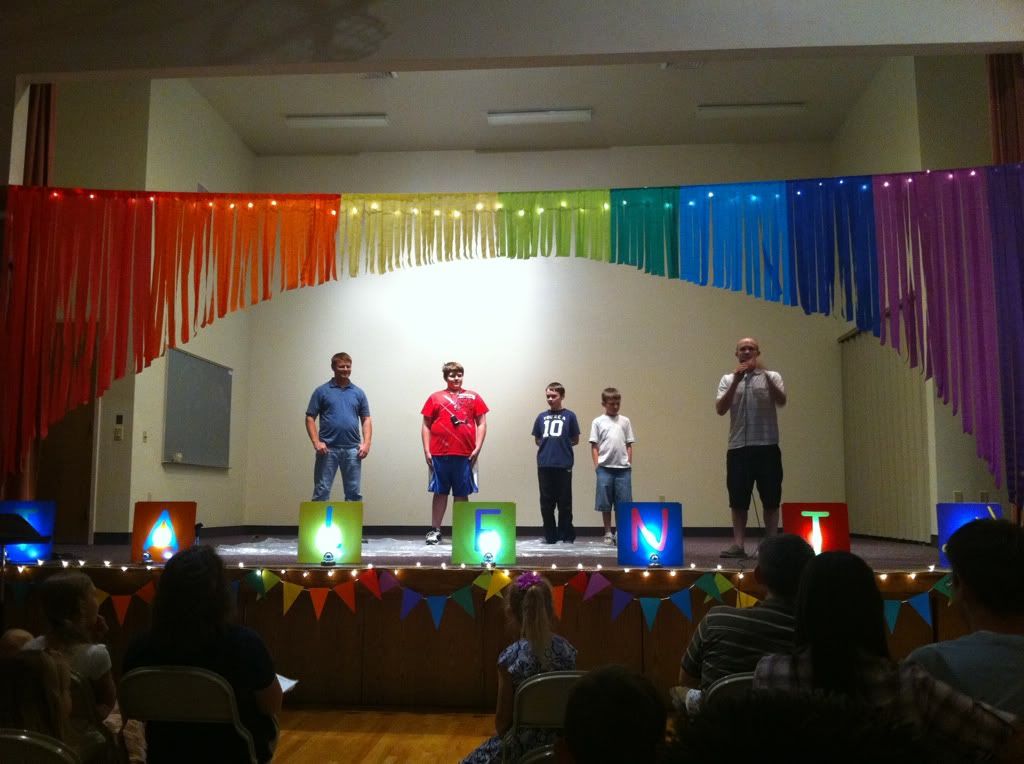 The back of the room had round tables for displays but I didn't get a picture of how I decorated them. Basically I just made balloon bouquets using the colors in the rainbow. The whole event needed to be on the cheap and this was a great way to stay under budget.
Anyway, Mr. Wright and I were talking about how you really set the mood for a party with the decorations or theme you choose. I am so relieved it turned out so cute and people liked it. This was definitely one of those ideas in my head that I had no idea how it would turn out!