My studio is a mess.
I had such ambitious plans for before summer arrived.
My idea was to have a little space where my sewing machine and craft table could stay out, but then be hid by backdrops while shooting pictures.
I feel like I am getting there, it's just going so sloooooowly.
I keep having to shove everything in cupboards in order to shoot, then pull it all out in order to craft.
Anywho, one day I will finish and post pictures. For now, here's one little corner I finally finished organizing.
Or organising for my English readers.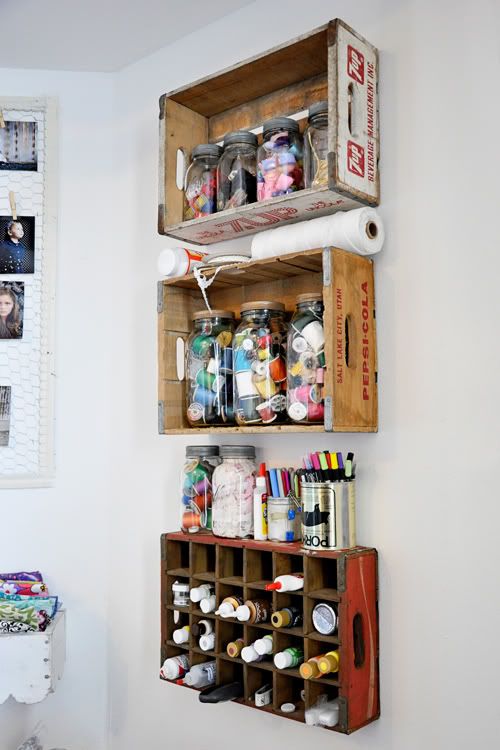 My favorite little find was this aluminum pork can I keep pens in.
Or aluminium.
Seriously, you guys say aluminium?
I plan to do more once I get movin' and out of my pajamas today.
Or pyjamas.