Hello friends.
Did you see me on TV yesterday?
I done good.
No nervous profanity, no cold sweats, and I didn't curl up in a tearful ball with uncontrolable sobbing.
(I waited until I got home.)
Actually, it went quite well. The Studio 5 staff is utterly amazing and incredibly kind.
Brook and Darin? Freakin adorable! Seriously, they were so very nice and encouraging through the whole segment.
If you missed the show you can view the two part segment HERE and HERE.
Now, let's get down to biznus.
There were so many things in relation to surplus sales that I either forgot to say, don't remember saying, or said but cannot remember now as my brain is totally fried.
So…. if you want to learn more about surplus sales, here's where to start.
First, go to www.publicsurplus.com.
Register for an account before you even start looking. It can take at least several hours to receive a phone or text confirmation, and you don't want to miss an auction ending soon without valid login information. (You can register here.)
After you have created an account, start looking around. You can choose your region (state) and agency (school or business) with the drop down menu that looks like this:
The options vary by state. I am mostly familiar with Utah, and Utah has TONS of schools and companies with listings. Habitat for Humanity, local school districts, and all of the major in-state universities use the Public Surplus site as well.
Auction listings are random and sporadic. Right now a local university is selling an airplane. See, I told you random.
First tip: You have to be patient.
You can search listings by category, and this will save your sanity if you are looking for something specific. If you look below, I did a search for desks in my area.
Check out this awesome teachers desk I found in South Jordan, Utah. Um, $5? Seriously?
When searching for maps, I found this set of 5 awesome pull-down maps located in Washington State. The listing right now is at just $11.50.
These metal library card catalogue tray's are going for just $2 in California. These would be awesome for organization.
If I ever remodel my kitchen, I am seriously putting in a sink like this one in Ohio. This one is listed for $200. I have seen them go for less.
Did you know you can buy useful things for your home as well? Dishes, kitchen supplies, baking sheets, printers, computers, and seriously so much more. And don't forget: most schools use Mac computers. When the old ones go out, they usually end up in a surplus warehouse.
Most surplus warehouses tend to use the Public Surplus site for selling items. Occasionally, a warehouse will have a small section of items that can be purchased on hand. These are typically chairs, desks, and kitchen items. I would suggest keeping your eyes on listings online, and asking your local school district warehouse what they have in stock, that is not part of an online auction.
Another tip: Consider buying in bulk. Sometimes the best deals are usually a pallet at a time. 10-20 kids chairs can easily be split amongst friends.
You can also sign up for daily emails if you don't have time to check out the website everyday. For all you locals, Brigham Young University will email you regular surplus listings as sale information by signing up here.
And finally, here's a peek at some of the items I have found in my home at various school and university auctions.
This stool was $2.
These chairs were $10 for the pair.
These chairs were $1 each, and I paid $2 for the metal legs on this table.
This mail sorter was $4. No, I am not kidding. It came from the Utah Valley University surplus sale that is held on the last Friday of each month.
Metal stool $1. This one required some sanding to get rid of tons of marker on top, but well worth it!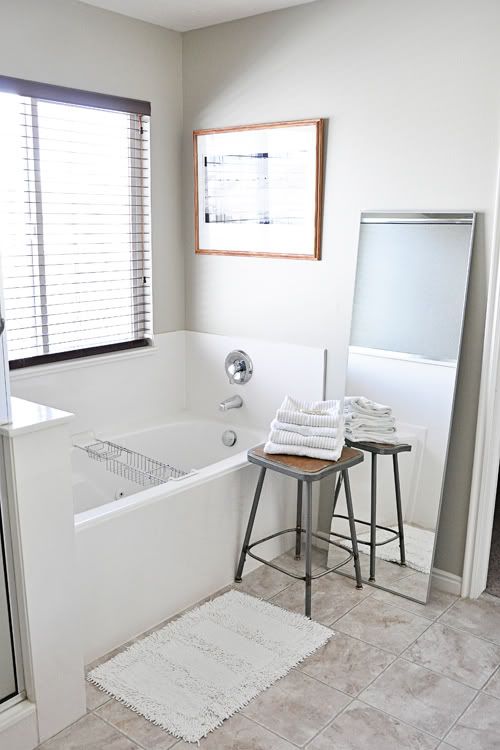 School desk that I am using as a nightstand in my daughters room: $2.
These chemistry tables were from a local charter school and cost $6 a piece. The chairs were $1. They were two different colors, and I spray painted them both orange.
Globe $15. (Globes tend to sell between $15-$30.) Map $5.
These adorable yellow chairs were $5 a piece at a school surplus warehouse in Idaho.
Metal cart was a surplus auction. Final bid: $5.
Brown chalkboard was an auction as well. I paid $5 for it. It's wicked heavy!
Architect desk: $40. I have to admit, I kept bidding on this one just to get back at the person who kept trying to outbid me. I know, it was very eBay of me. The metal stool was $1.
A lot of surplus items I buy I don't even fix up. Chairs and stools I tend to love the rough industrial look they have achieved over the years. This piece below was quite the opposite. (You can view a before picture here.) After some serious work and new hardware, it came together nicely. I paid under $10 for it at an auction.
That's it!
I love answering questions, so if you have any feel free to e-mail me or leave a comment below.