Mr. Wright went out of town for two days and I thought I would surprise him by painting the stair railings while he was gone.
(Kind of like the time I surprised him with new furniture that I bought for myself.)
I thought if he could see it finished he would just be so happy that I painted our solid wood banisters.
It didn't quite get done in time. When he got home it looked like I was going for some 80′s rustic cabin theme.
But… now you can see where I am going, and Mr. Wright and I both think it looks good thus far.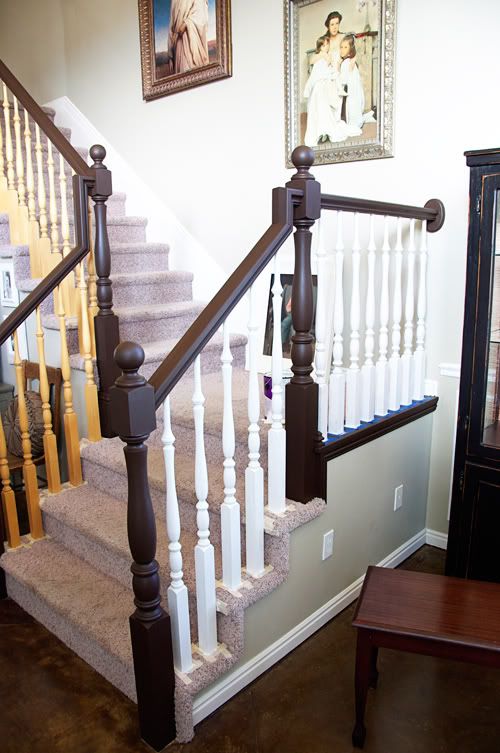 I picked up a Cabinet Transformations kit at Home Depot for this project. I am hoping it will work well since the stairs get a lot of traffic.
And I don't want to even look at sandpaper.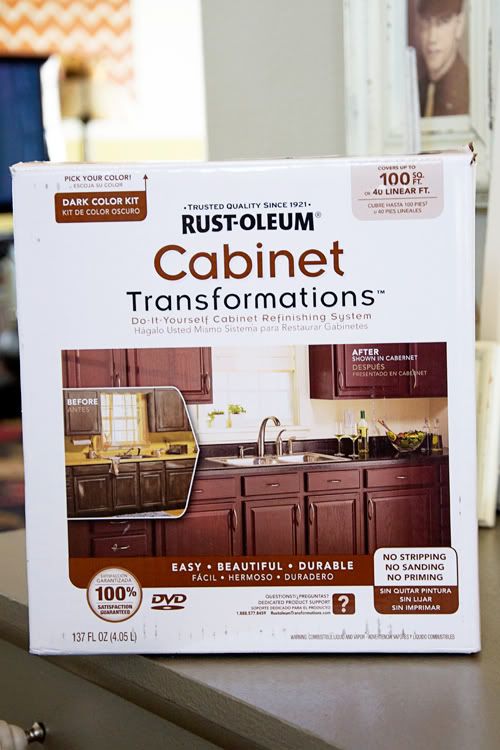 If you don't hear from me for a few days it is because I am painting with every spare minute I have.
Or I fell of the ladder.
Hopefully it won't be the latter.
Haha! Ladder latter.
I need some sleep.