Halleluja! I will never paint banisters again.
I really, truly mean it.
I started watching episodes of 30 Rock on Netflix while I painted.  I began with season one, episode one. By the time I finished I was on the fourth season, episode fourteen. That's seventy two episodes of painting with a quarter inch wide paint brush.
Never again!
Here's a look at before: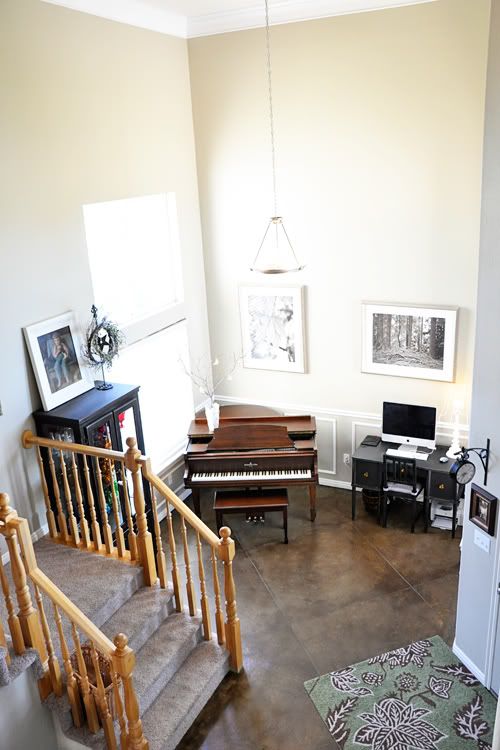 And during: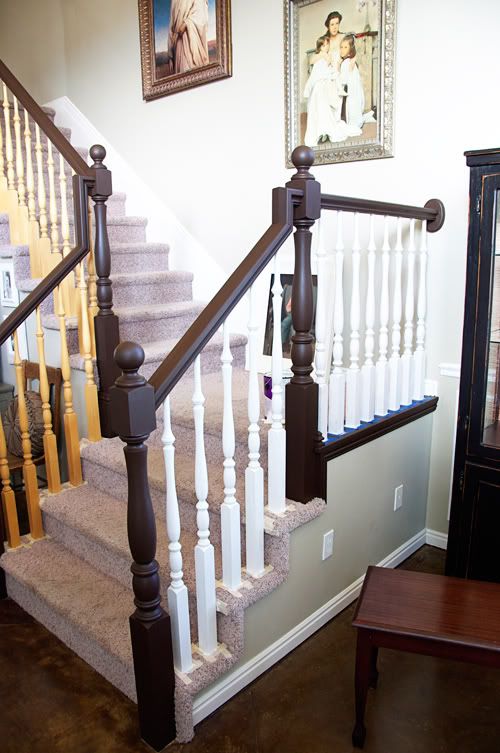 And here's the after: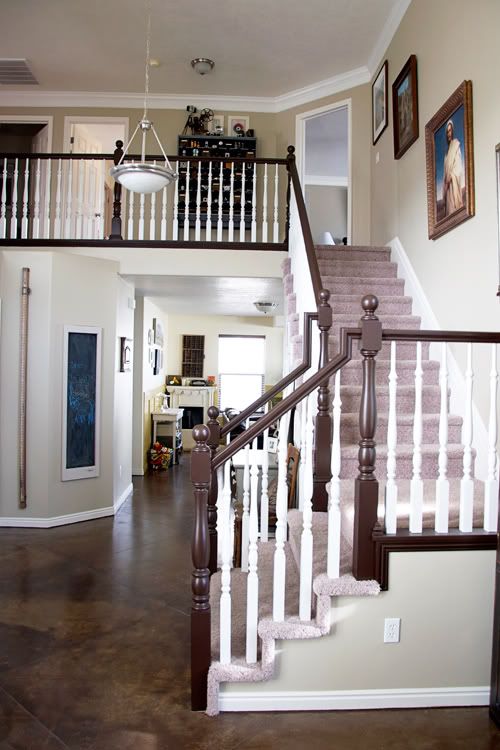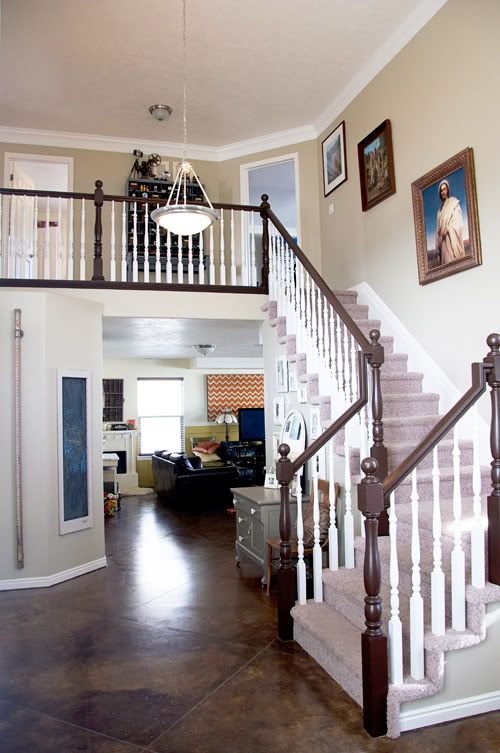 I love how it turned out.
Which is good because it is never changing again.
Until we rip up the filthy carpet of course. I do have thirty episode left.  :)
Pin It