I have been super busy getting ready for Bijou.
Mr. Wright graciously made diner a few nights ago to help.
He made chicken cordon bleu, but couldn't find the right ingredients for the sauce. He decided to improvise and used Mountain Dew instead.
It was surprisingly delicious!
We are calling it Chicken Cordon Dew.
Yup, that's how we roll.
Here's one of the projects I have been working on. We sold individual water spigots at the last market, so I am sprucing up the leftovers and turning them into coat racks.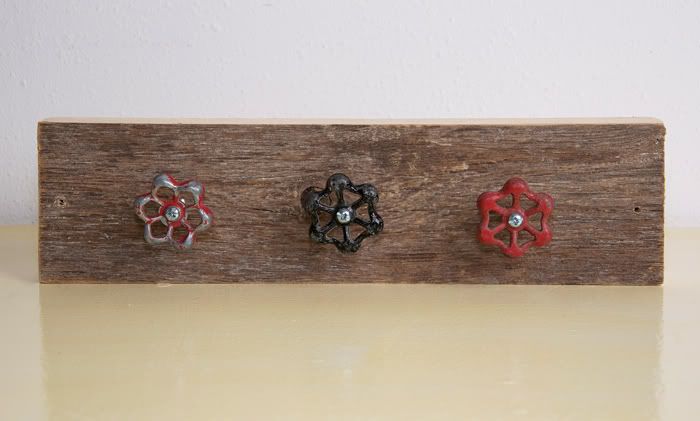 I still need to get nice shiny finish on this one, but they are turning out fun so far.
Well, I am off to get back to work.
Maybe Mr. Wright will make a fancy dinner again tonight.
Here's hoping for Dr. Pepper pot roast!
Pin It