Here's a few more projects I completed this week…
Map pennant banners. These are super easy. Just cut ovals (not circles) from a map book and fold them in half.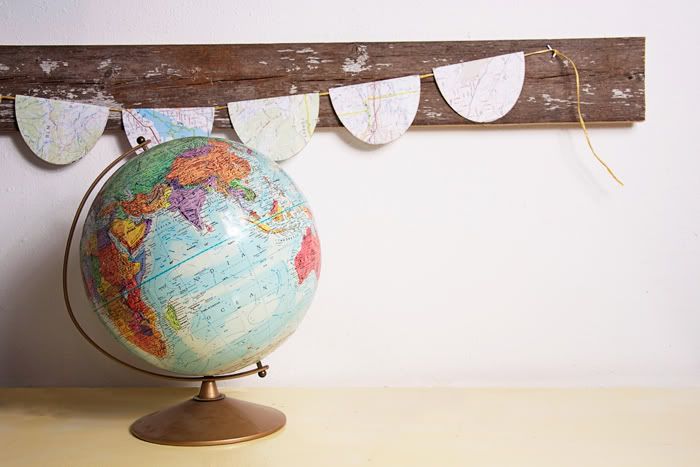 Then I used a little brown stamp ink around the outside for distressing.
I also took an embroidery hoop and filled it with a sewing pattern.
And I am officially crafted out.
(For a few days at least.
)
Pin It