Remember my camera collection in the master bedroom?
Turns out wood not screwed into studs equals vintage camera's outweighing shelves and toppling over.
Not good.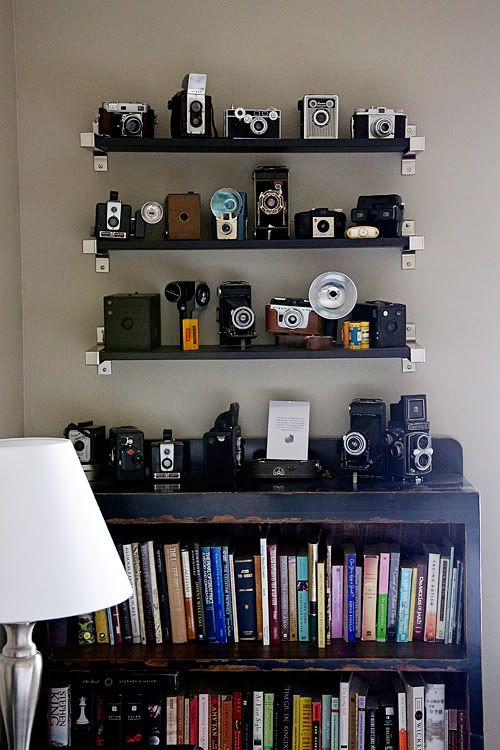 No worries. My friend Katie was selling this old mail sorter and it has found a perfect home in our upstairs hallway.
Before:
After:
Dallan cut the wood shelf for me and made the lovely boxes. Don't you love the woods dovetail joint feature? It took him forever to make them and I just loved how they turn out. We are going to use them to store photos.
My camera's fit perfect and I love that I have room to add to my collection.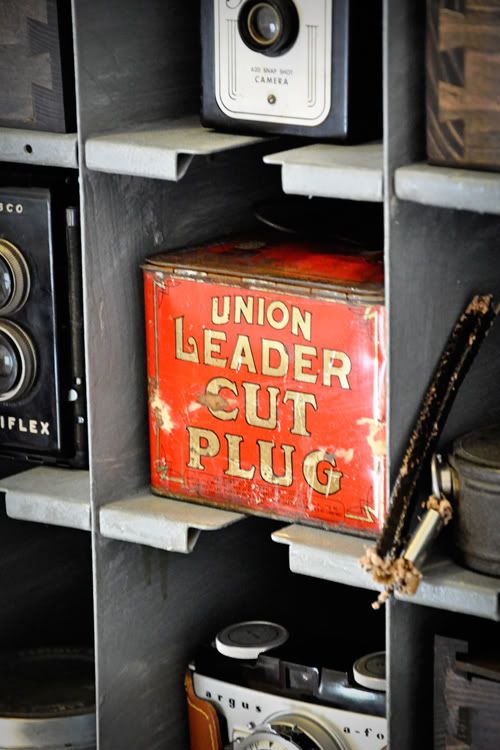 I have added a few other vintage collections as well.
I love how it turned out!
This project was featured on Design*Sponge here.
Pin It