One of my absolute favorite blogs is Made by Joel, a father slash artist located in Portland. We printed out one of his adorable free templates and made this paper city on a cold afternoon.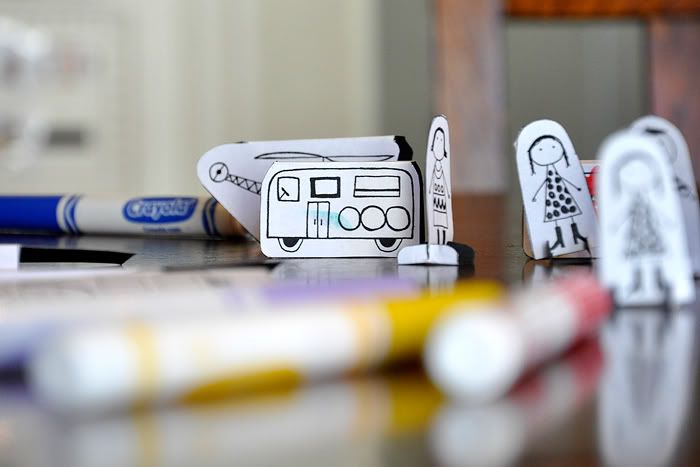 I glued black cardstock on the back to make the city and people a little more durable. Evey had such a great time coloring and playing with these! I highly recommend printing them out for a rainy day.
You can find the templates for Joel's Paper City here, here, and here.