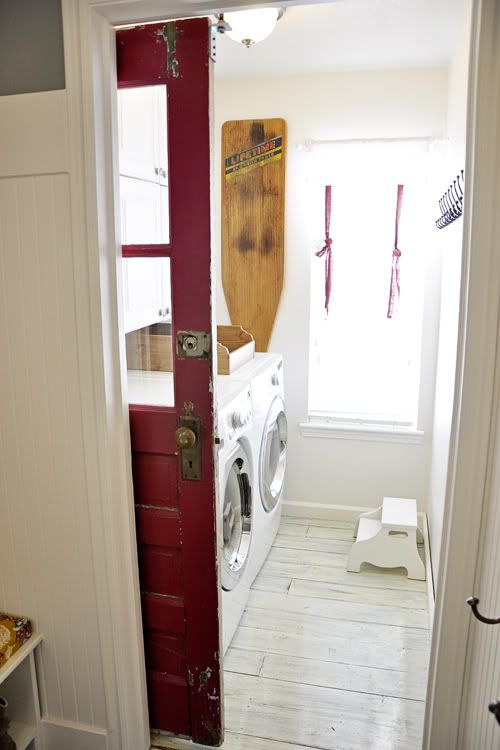 A friend asked me yesterday to e-mail her a link to my laundry room. She and her hubby want to attempt the DIY wood flooring I did.
(Please replace "I" with Mr. Wright.)
I had to e-mail her six different posts just to show all the different photos.
Perhaps it's time to put it all in one easy schmeezy place?
Yes, I think that would be wise.
First we installed the cabinets, next we started on the floor.
Since our sub flooring is concrete the linoleum stayed.
We installed two layers of wood so the new flooring could float.
Somebody somewhere seems to think that is important.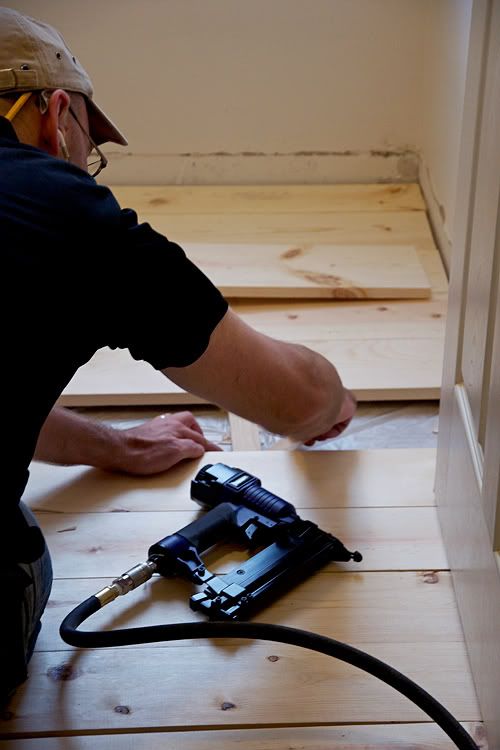 Our little "helpers".
Did you catch the parenthesis?
Yeah, they didn't help much.
But they are super cute watching their Pa.
Next, two coats of stain.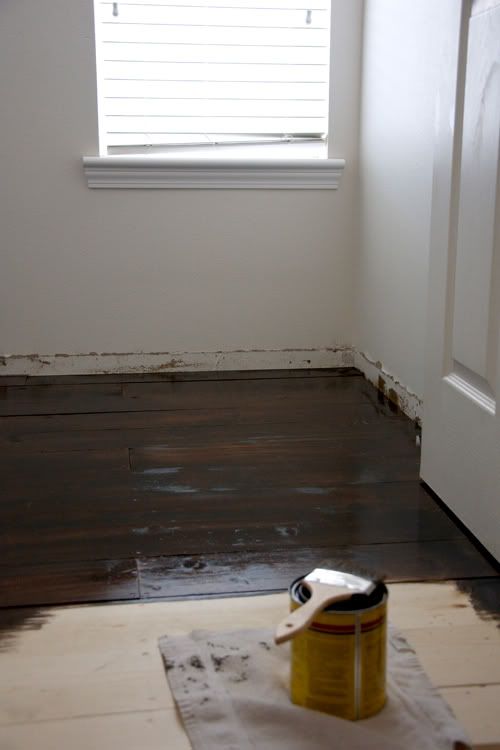 Now here's the part where I faltered.
The original idea was to white-wash and distress the floor.
Oh! How I loved that dark stained wood.
I paced for a whole twenty-four hours debating whether to leave it or keep going.
Alas, I carried on!
White wash away!
The latex paint was watered down 1:1.
Next was sanding, and then two coats of super duper shiny polyurethane.
Polyurethane will turn yellow.
The can will say it doesn't.
Trust me, it does.
I'm going for old school so yellowing is cool here.
New knobs on the cabinets. These came from Home Goods.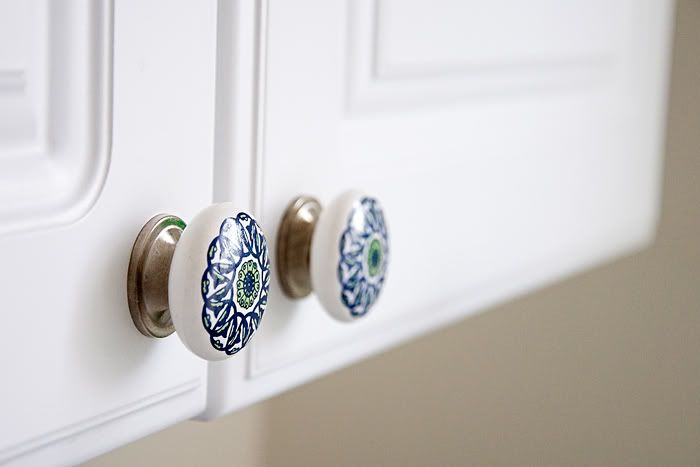 Ta Da! Love that shine!
Here's a better shot of the shine.
I just might love doing laundry now.
Not really.
Now that the washer and dryer are in, we encountered one teensy tiny problem.
We couldn't shut the laundry room door.
Maybe not so tiny.
This calls for a new laundry room door!
Here's my dad installing the sliding door hardware.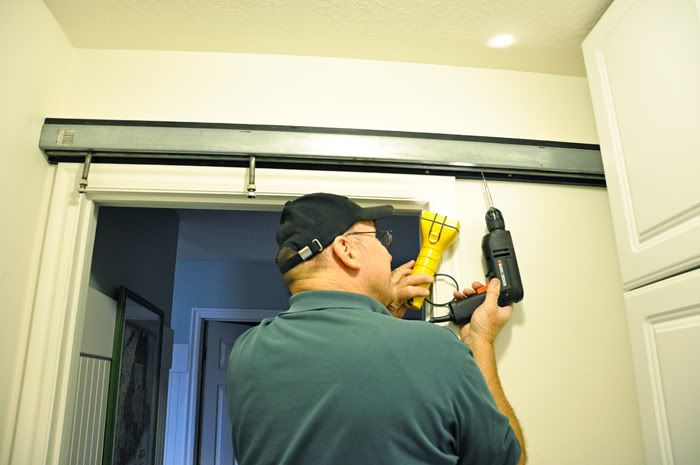 And here's the new door tucked in.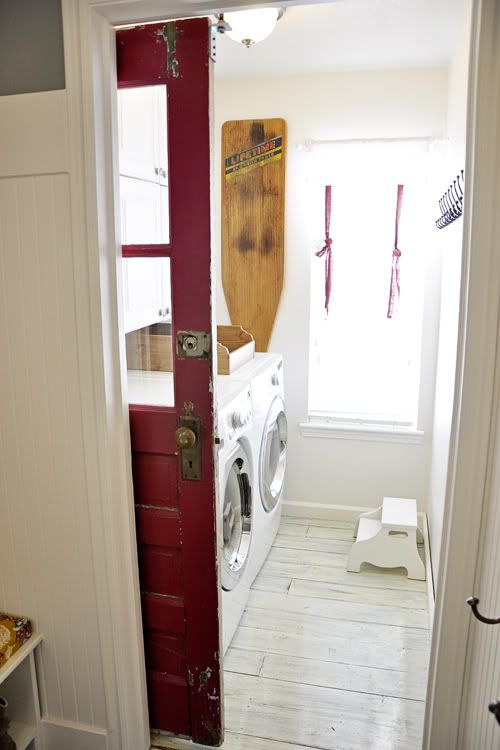 I guess I should say the old door.
Here's how it looks when it is closed.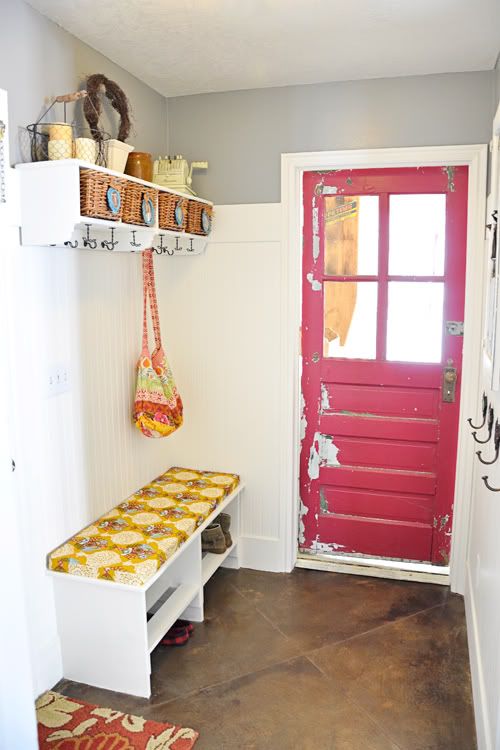 No, I am not planning on painting the door.
I like it looking like someone has been kicking and chewing on it.
(Which fits in just fine around here.)
That's it! You can view more photos of the mudroom here.