I always think it's nice to know what it costs someone to do a project. Here's the rundown of ours. Just remember we are very thrifty, so we bought the tile on sale and we used what tools we already had.
Total cost:
Tile $45 (Approx. $2.22 sq. foot)
Tile cuter: $28 (four hour rental)
Grout: $11
Mortar: $12
Caulk: $6
Tools: $10 (I was surprised at how cheap the tools were!)
Bucket, sponge, cleaning rags: (already had)
Outlet expanders: $6
Tile spacers: $3
Total: $121
I didn't take a before picture. It would have involved cleaning my kitchen. Just picture white walls, okay?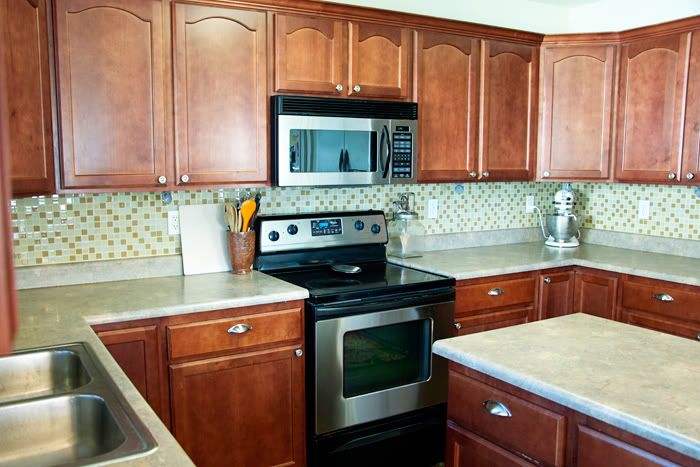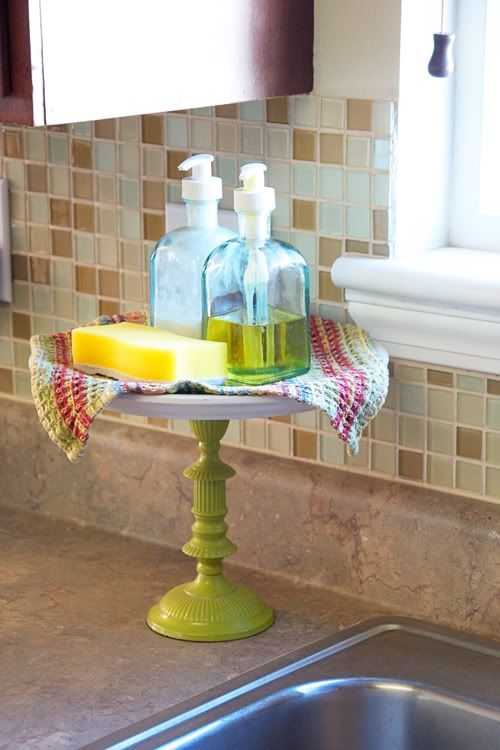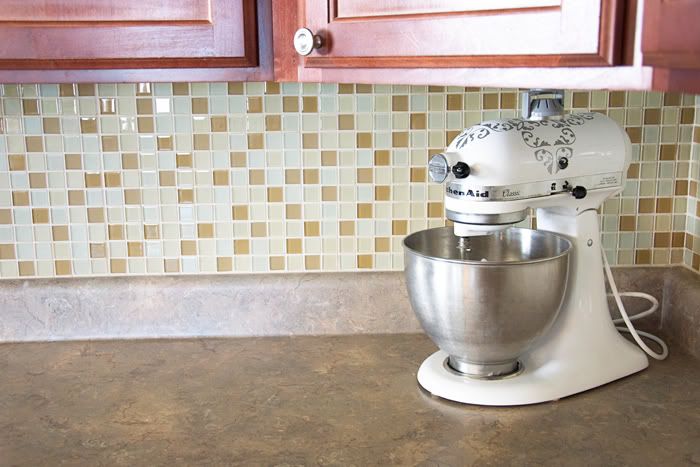 We love how it turned out. It makes we want to paint my cabinets… less. I would like to say it makes me not want to paint at all, but I will have to settle for less. It also makes me want to rip out the countertops. Do you think I could tackle that one by myself? Probably not.
I also very happy to report that this was a very easy project to do myself. Dallan helped with the tile cutting, but the rest I did alone. The only stressful parts were trying to get the grout on quickly, as you only have about twenty minutes from the time you mix it. I just tried to work quickly and it turned out great.
I am not posting a tutorial as I found many helpful videos and pictures online. My favorite can be found here. It was the perfect tutorial for glass tile. If you are thinking of doing this yourself feel free to send me an e-mail with questions.
As for more big projects, I am officially on break. Katie and I were accepted to the Bijou Market again so preparations begin now!