I convinced my friend Katie we should be pickers for a day and boy oh boy did we have fun pickin'! Now I want to be a picker when I grow up.
Here's one of my favorite finds for only .25 cents. A quarter people!
Some serious sanding, dark wood stain, and a little polycrylic finish.

She's found a home in my master bathroom and I love her.
This is one room that needs some TLC but is on the bottom of a long to do list.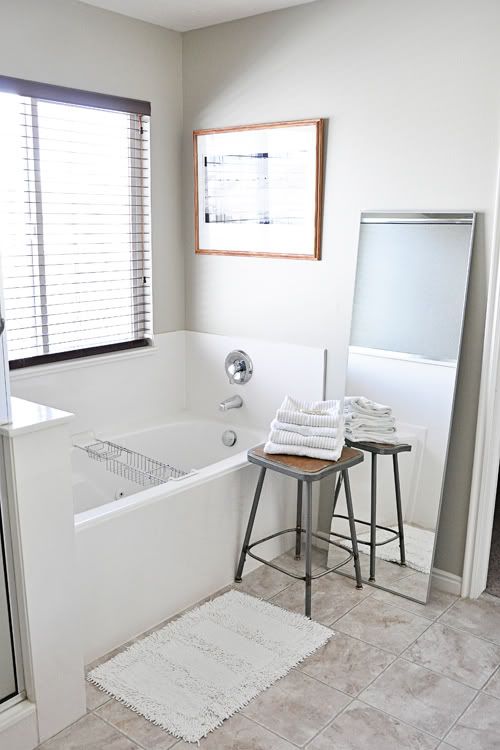 I just found the mirror in the Ikea As-Is department for ten bucks and I love having a full length mirror in my bathroom. Here's how this nook use to look:
Much better!

Pin It