I didn't get a before picture of the lamp. It was brassy and ugly. 'Nuff said. Here's the two dollar shade from the thrift store: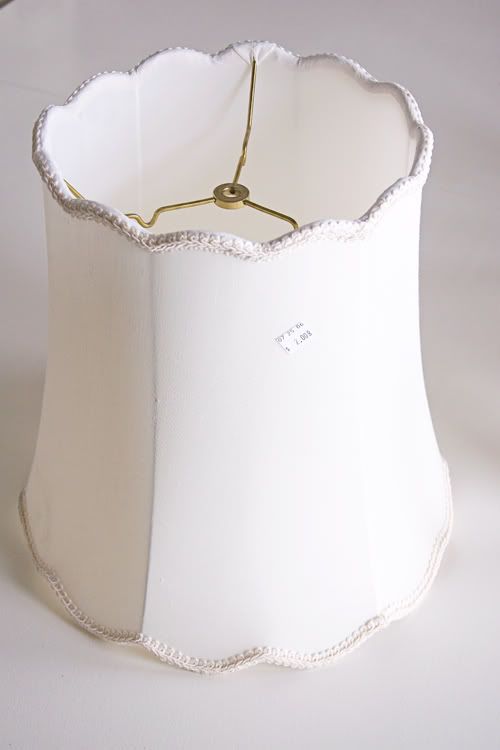 After removing all the fabric: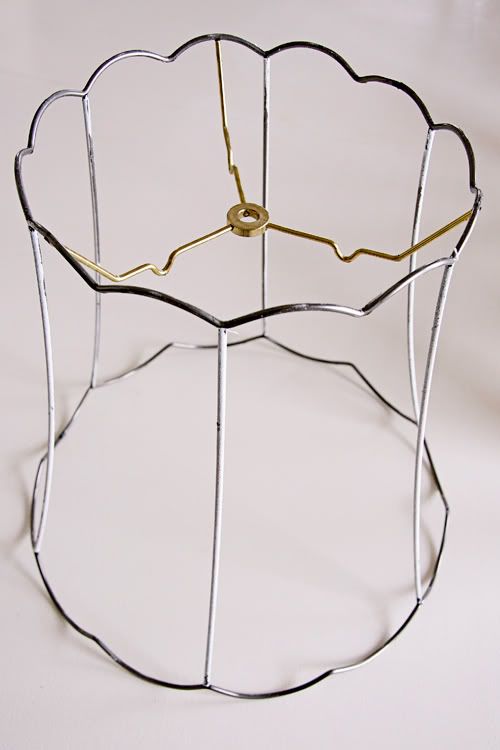 And a good coat of heritage white spray paint by Rustoleum.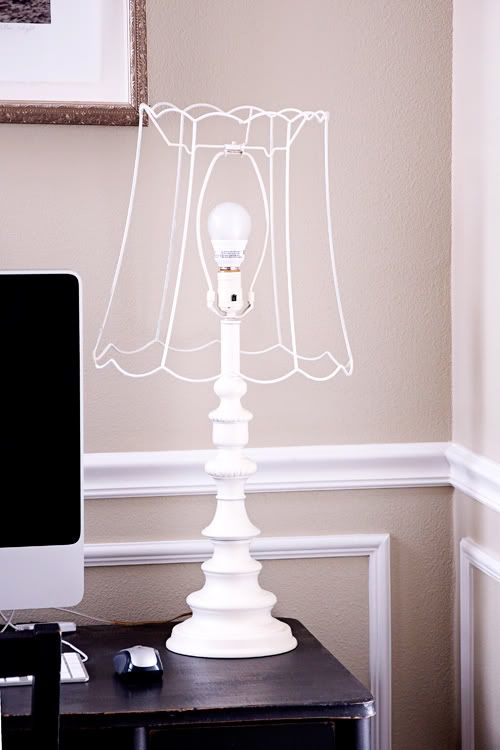 And here it is on the desk:

I love her. What do ya think?
The small black chair is back, but no cushion yet. I'm thinkin' something in burlap with ruffles.
Maybe.
Pin It