This is sponsored content from BlogHer and P&G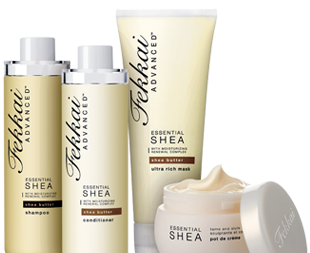 Winter is officially here, and my hair is not handling the cold so well. In fact, as I get older, I am noticing the elements are far more likely to take a toll on my hair. Wind, rain, snow… my kids! Yes- my kids are hard on my hair too! I have found that my hair regimen needs to constantly be changing depending on what season it is. I have found that Fekkai products are a great fit for my constantly changing hair.
Renowned style-maker Frédéric Fekkai is one of the most celebrated names in beauty and hairstyling.  The Frédéric Fekkai hair care collection was originally introduced in 1995 and was developed to meet the particular needs of different hair types.  The hair care line is divided into regimen "families", including: Advanced Care, Color Care, Curl Care Glossing, Repair, Styling and Styling Tools.
Here are some of my favorite hair products:
Full Blown Volume Styling Whip – My hair is so thin these days, this gives me a fabulous boost of volume.
Curl Shaper Cream – Wether you have natural girl, or curl a-la iron (ahem- that would be me), this is a fabulous product for definition and control.
Brilliant Glossing Sheer Shine Mist – Who knew such fabulous shine could exist?
Protein RX Shampoo and Conditioner – Definitely a noticeable difference when it comes to hair strength and less brittle hair.
Essential Shea Collection – Is it wrong to use a product just because is smells so darn good? The entire Shea collection from creme's to conditioners will make you feel like you just walked out of the salon, every single time you use them.
Go 
HERE
to shop for these and other Fekkai products.  Show now, because you will receive 10% off your order and order $50 or more and your will also receive a complimentary exclusive holiday headband ( use code:HEADBAND at the checkout).
Be sure to also check out the 
Fekkai
 website and take advantage of their great holiday deals!