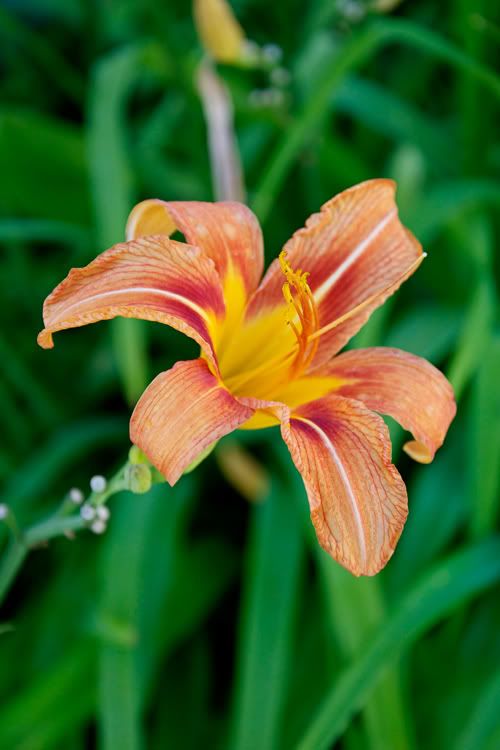 I love cutting fresh flowers from my yard for friends but never have enough vases. I also just don't grow enough in my yard to justify a full bouquet, so I needed a simple pretty vase for just a single stem or two.
We had a bunch of Izze bottles in our recycling so I washed a few out and peeled off the labels.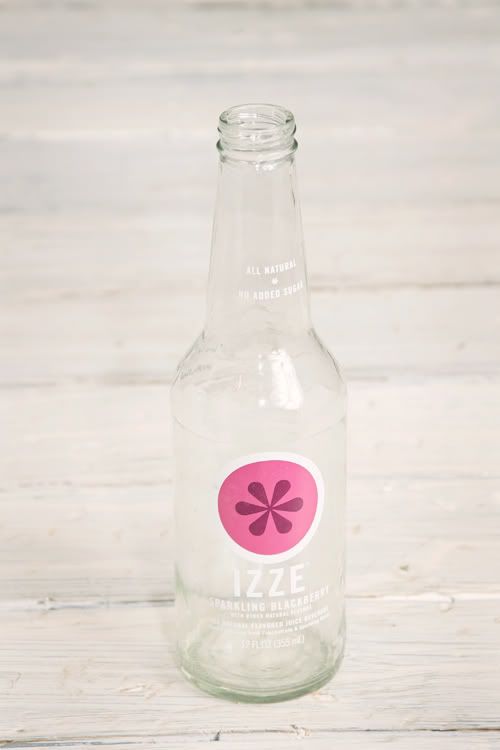 I didn't worry about getting off all the sticky label goo since I planned to cover most of the bottle with fabric.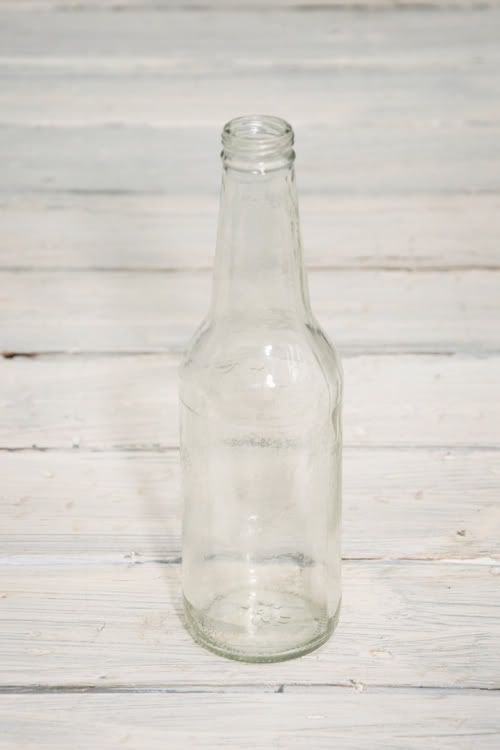 I tore three one inch strips of fabric from some scrap pieces I had.

Then I glued about two inches at a time and gathered the fabric as I glued. I did not sew the gather, I just loosely gathered it while the glue dried.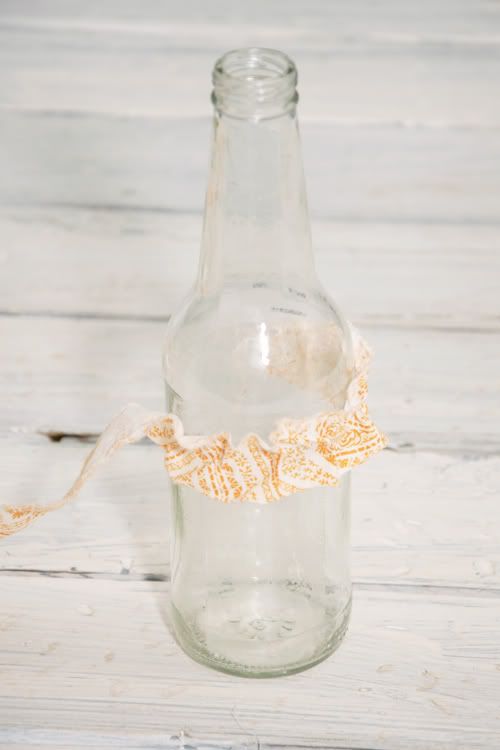 I glued three rows to hide the sticky label glue. If your ambitious and fully clean the bottle you can do just one or two.

That's it folks.

Here's a few fabric flowers on larger bottles. These are great for longer stemed flowers like roses or lilies.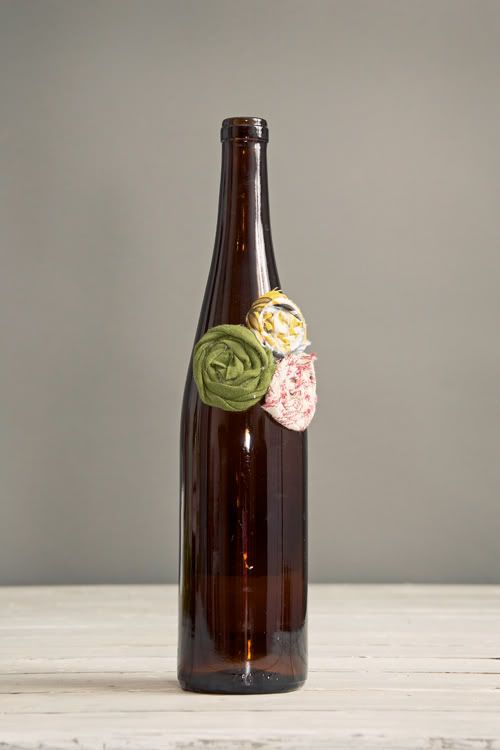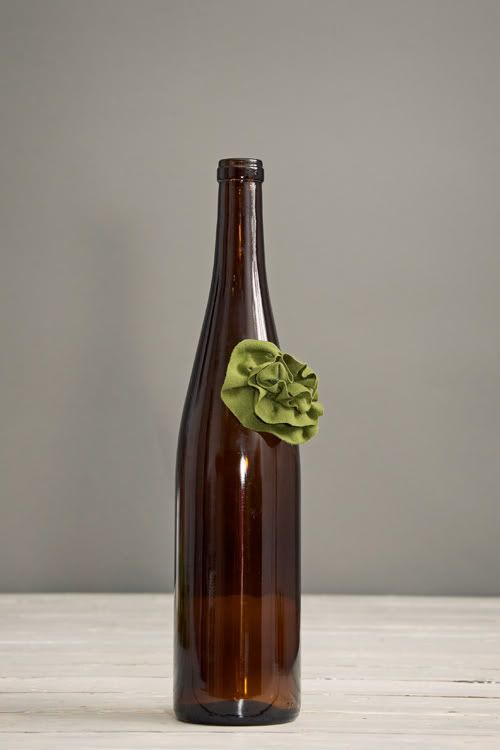 More ruffles. These bottles are not old or vintage. Most glass bottles are pretty on their own once the label is gone.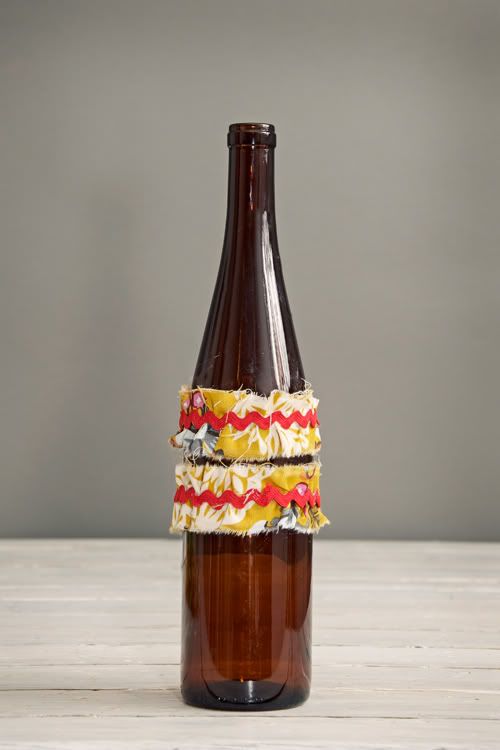 This ones is one of my favorite. It's just the sleeve of a sweater with a few rosettes.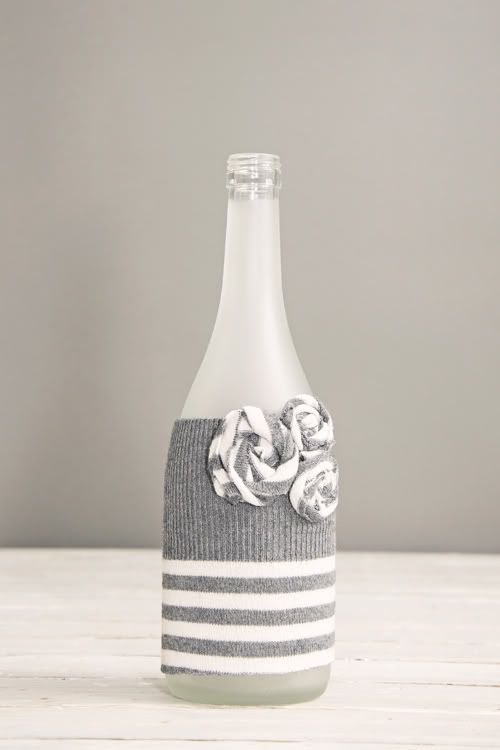 Vintage lace on a blue bottle.
That's it. Super simple. A great gift for a friend or neighbor.

Pin It