Do a search for bakers twine on Pinterest and you'll be flooded with brilliant gift and packaging ideas. I saw a tutorial recently to make your own, so here's my rendition of homemade bakers twine.
Start with white crochet thread and wind it around a piece of heavy card stock or cardboard.
Take a Sharpee or marker and draw straight lines.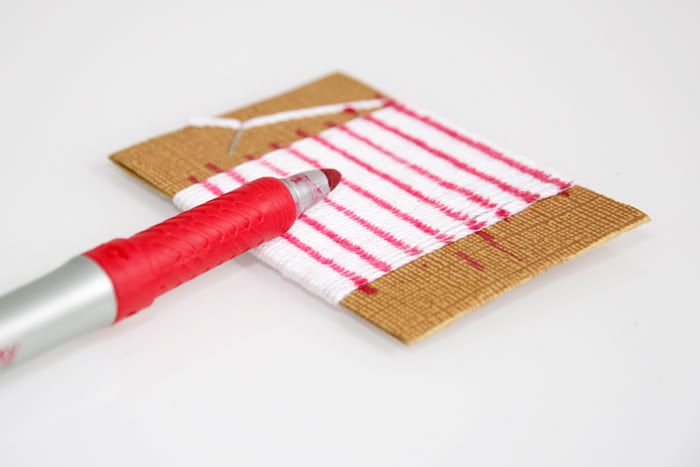 To be honest I didn't love how the Sharpie was working. It didn't seem to bleed to the other side and it looked uneven.
I tried a paint marker next and it did the trick. It took a few minutes longer to dry, but it bled all the way through the string.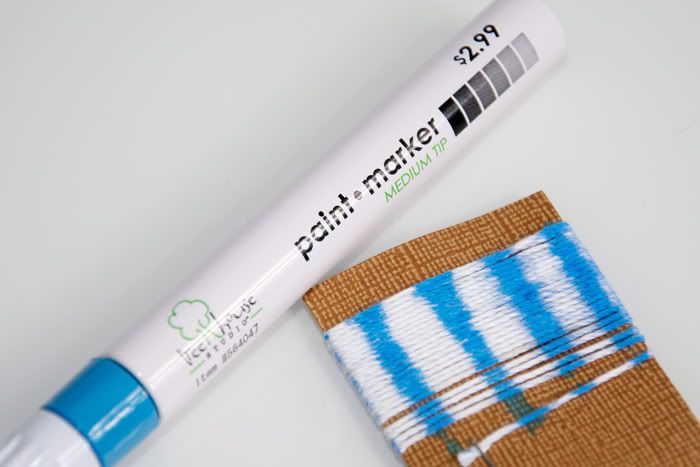 Perfect!
I read online to use Sharpies, so to each his own. Maybe I didn't press down hard enough? Either way, the paint marker did the job.
Here it is all packaged and ready to gift!
Super cheap, super fast, and super cute!

Let me know if you try this!