Apparently my dish soap stand has been swimming quite a bit around Pinterest.
Meh.
No big thing.
It's not like I have stayed up half the night trying to figure out how many people have pinned it or anything like that.
Or called to texted just about everyone I know to tell them about it.
Whatever.
My life does not revolve around what others think of my midnight crafting.
Okay, yes it does.
For those of you who have emailed… here's what the candlestick looked like before: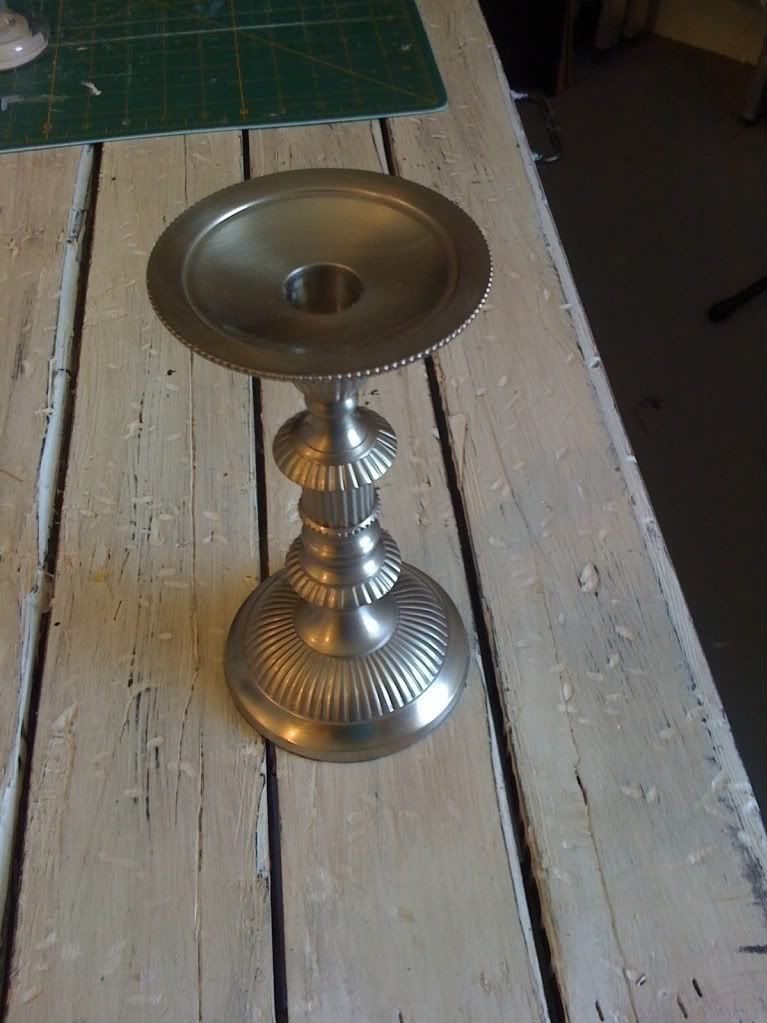 After spray painting it I used epoxy and glued it to a plain white plate.
The soap dispensers are from Pier One, though they are a few years old.
Sponge… Target. No one asked about that. Chances are you already own a sponge. But in case you have never heard of them, they are handy for breeding bacteria if you never wash them. Which is why everyone in my house knows it's totally just for show. Like the formal living room couch no one sits on, no one in my house dares use the yellow sponge.
The dishcloth… I actually found at a yard sale.
Someone had been given it as a gift from a friend, and the note was still attached with raffia wrapped all around it.
Go figure.
I know what you are wondering now…
Did I read the personal note attached?
You betcha.
P.S. You can view items that have been pinned from my blog here.
Thank goodness someone e-mailed me a link, I would have never figured that out.