A local hotel had these chairs for sale on their lawn for five bucks a piece. I pulled over and bought as many as I could squeeze inside my minivan amongst four children. I fit four and continued on my way to the grocery store. Don't even ask where we fit the groceries!Here's the first reveal, with three more to come. I have two done thus far and am as still deciding on the second pair, so expect another reveal this week, and two more in the weeks to come.Here's the first chair…Before: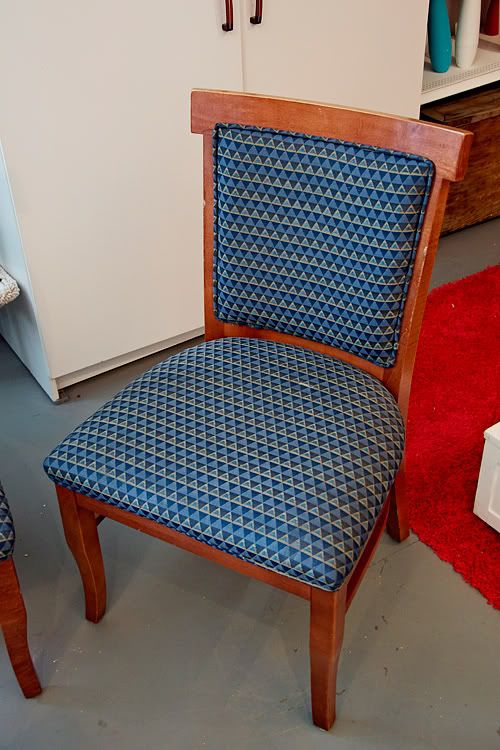 This was my first attempt at upholstery nails and they are hard! I bought a pack of twenty at Home Depot for $1.24.
After nailing five in and realizing they were all crooked and misaligned I just about gave up. A little more research online and I discovered these babies: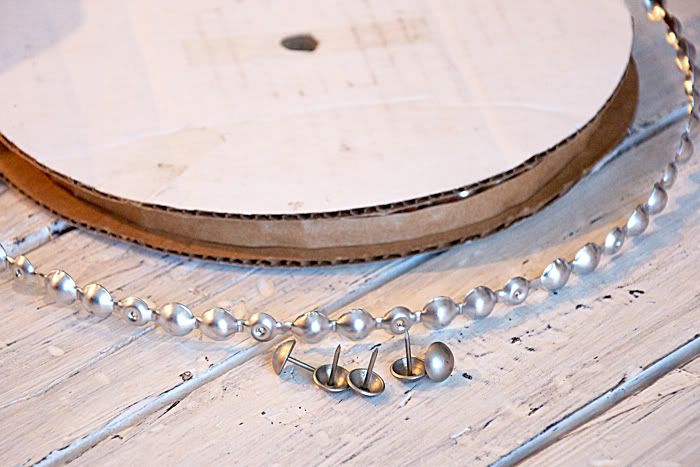 Fabulous! You just nail in every third nail and the strip helps keep your nails straight. They are cheaper looking but as it was my first attempt I thought they did a pretty good job. I paid about $15 with shipping for ten yards and still have quite a bit left over for another project.
Voila!
Here 's a look at the chair in it's new home… for now. As this room gets more complete I realize how much I need to repaint a color with less color and more gray.
'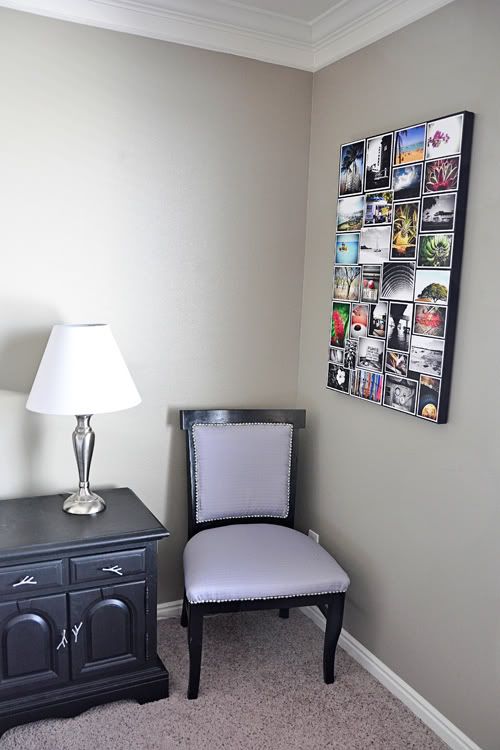 '
One day.
Pin It