I wanted to put an antique window in my girls room on top of their dresser. I have seen some amazing ideas with antique windows and photos, but I wanted to keep it simple with fabric.
Here's the window front: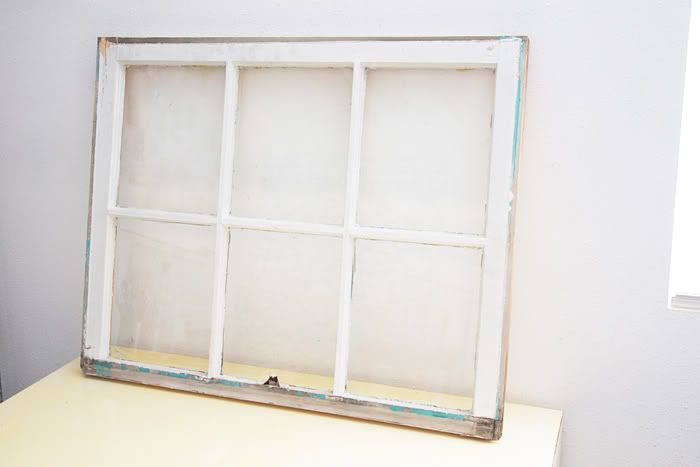 Here's the back of the window:
I was excited to find Ikea now sells lace by the yard for under $4.
That's not true.
I was excited to find Ikea now offers free breakfast on Mondays.
The lace was just an added bonus.
Next I cut the pieces to the approximates sizes.
(By approximate I mean I winged it while my toddler pretended she was a cat and clawed my legs.)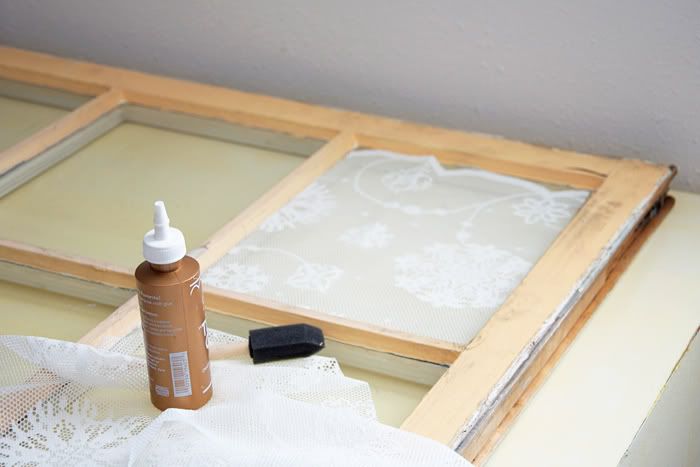 Modge Podge would be ideal here. All I had was Tacky Glue. The bottle claimed it dried clear. Good enough for me.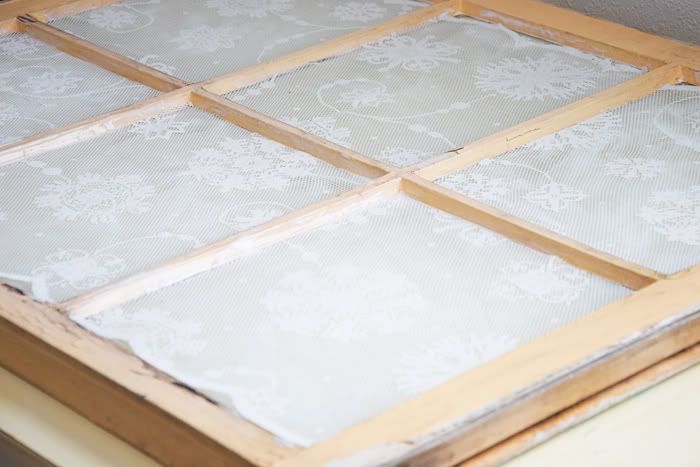 Two layers of glue seemed to be the trick.
And here's how it looks all done: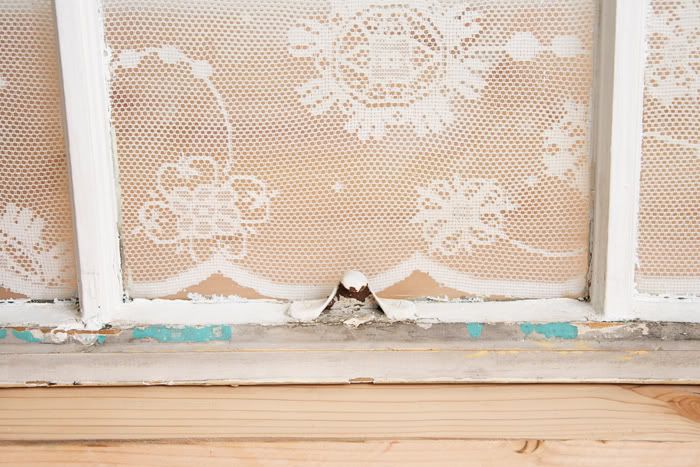 It's now living in my girls room.
I like the simplicity of it.
We shall see if I keep it there!